Call us toll-free now
Book with an expert for free:
1 778 807 9750
Too much? We'll call you. Drop your number in the box:
24 hours a day, 7 days a week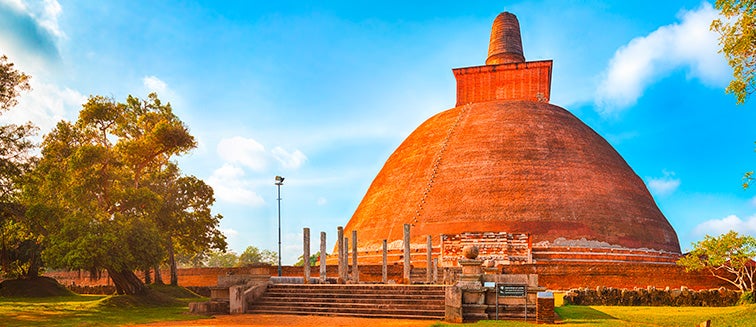 What to see in Sri Lanka
Anuradhapura
Tourist attractions Anuradhapura
In the colonial era, this was a region of landowners, however, under what appeared to be hills, huge stupas protected by stone elephants have been discovered. This is also home to the Sri Maha Bodhi, place of the Sacred Fig Tree. It was born from a cutting of the tree under which Buddha received the Enlightenment. It is the oldest historical tree in the world.
OUR BEST TRIPS TO ANURADHAPURA
Copyright 2013-2023 Exoticca. All Rights Reserved.
Exoticca Travel Canada Inc 229 Yonge St Suite 400 Toronto, Ontario M5B 1N9 Canada