Call us toll-free now
Book with an expert for free:
1 778 807 9750
Too much? We'll call you. Drop your number in the box:
24 hours a day, 7 days a week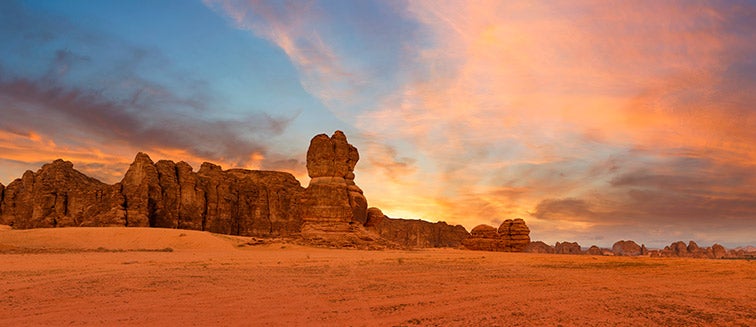 What to see in United Arab Emirates
Arabian Desert
Tourist attractions Arabian Desert
Welcome to the Arabian Desert, a vast expanse of golden sand dunes that stretches across the Arabian Peninsula. This ancient desert, shrouded in timeless mystique and history, is a destination that beckons curious travelers with its stark beauty and the promise of unforgettable adventures. The Arabian Desert, often associated with tales of Bedouin nomads and ancient trade routes, is a place where the relentless desert sun meets the serenity of boundless horizons. This stunning location invites you to embark on a journey of discovery and wonder. Explore the mesmerizing sand dunes, their contours sculpted by the wind, on exhilarating desert safaris.
OUR BEST TRIPS TO ARABIAN DESERT
Tourist attractions united-arab-emirates
Copyright 2013-2023 Exoticca. All Rights Reserved.
Exoticca Travel Canada Inc 229 Yonge St Suite 400 Toronto, Ontario M5B 1N9 Canada