Call us for free now
Book with an expert for free:
+44 20 8068 3176
Prefer us to call you? Drop your number in the box:
24 hours a day, 7 days a week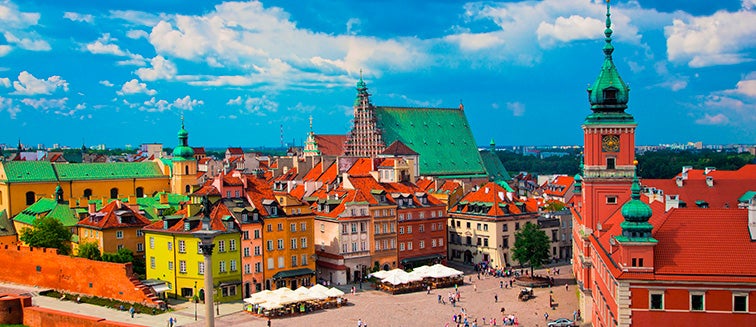 What to see in Poland
Warsaw
Tourist attractions Warsaw
The capital of Poland is an elegant city that, after the damage of the Second World War that destroyed 90% of its historic center, has managed to recompose itself and earn the distinction of World Heritage by UNESCO. Today, although the city has been rebuilt the memory of its destruction is still alive in the museum of the Warsaw Uprising, where you can learn the details of the city's uprising against the Nazis in 1944. One of the best pleasures is to take a walk through its old town, where artists and musicians fill the cobbled streets that lead to the popular market square, the nerve center of the city. On a trip to Warsaw, do not miss a visit to the Royal Castle, where some of Rembrandt's best works are to be found. King Sigismund III lived there, whose statue stands just opposite the entrance as a tribute to his reign, one of the most prosperous times of the city. Although many of the buildings, such as the castle or the Barcana (the old 16th century wall), had to be rebuilt, some original buildings still remain standing. This is the case of the Cathedral of Saint Anne, the oldest in the city located near Krakowskie Przedmieście street. The area is also home to other emblematic buildings such as the Presidential Palace, the University of Warsaw, the Church of the Holy Cross and the Potocki Palace.
Tourist attractions poland