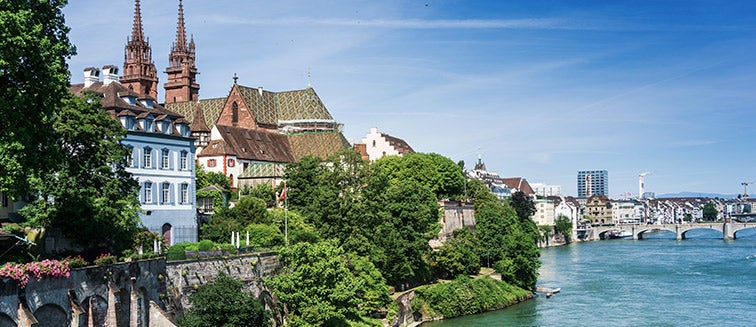 What to see in Switzerland
Basel
Tourist attractions Basel
Basel is a city in Switzerland located on the Rhine River. It is the third-largest city in Switzerland and is known for its cultural attractions, museums, and universities. Basel is also home to a vibrant nightlife, with plenty of bars, clubs, and restaurants to explore. The city is also known for its pharmaceutical industry, which has been a major contributor to the city's economy. Basel is a great destination for anyone looking to experience the cultural and historical richness of Switzerland.

Do you want expert advice?
We can help you choose the best destination for your trip.