Call us for free now
Book with an expert for free:
+44 20 8068 3176
Prefer us to call you? Drop your number in the box:
Mon. to Fri.: available 24-hours Sat. and Sun.: 8am - Midnight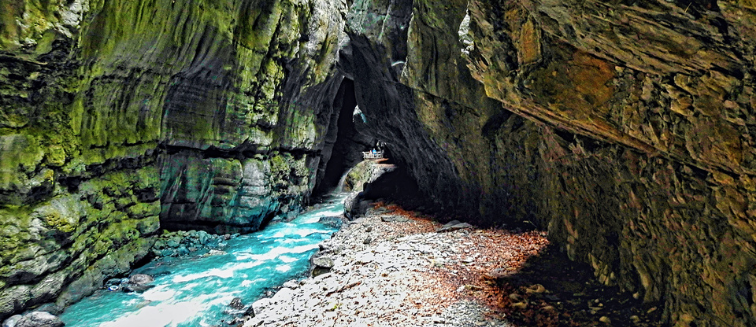 What to see in Switzerland
Bad Ragaz
Tourist attractions Bad Ragaz
Perched on the Rhine River, Bad Ragaz is one of Switzerland's most famous spa towns. The thermal waters here have attracted those looking for a relaxing reprieve since the 18th-century, although pilgrims discovered this hidden natural treasure way back in the 13th-century when they used to journey to nearby Abbey Pfafers to bathe in the healing waters. A trip to Bad Ragaz is an excellent choice for those longing for a relaxing getaway.
In the shadow of the snow-capped peak of Pizol Mountain, Bad Ragaz offers more than just therapeutic spas. In the winter the Pizol ski slopes, reaching between 1600 and 2220 metres above sea level, offer over 40 kilometres of ski piste and countless winter sports including a 7-kilometre toboggan run! In the summer season, hiking and biking through the Rhine Valley or Pizol mountains are popular, where you can discover crystalline mountain lakes and spectacular natural scenery. Bad Ragaz is also home to two golf courses.
Travel to Bag Ragaz is simple as it is easily reached from the Graubunden capital of Chur, close to the border with Liechtenstein. With its candy-coloured architecture and quiet location, this genteel town is well worth a visit during a tour of Switzerland.
Things to do in Bad Ragaz
If you visit this charming little town, a trip to the Tamina Thermal Spa is undoubtedly one of the best things to do in Bad Ragaz. Open all year round, the waters here originate from deep in the mountains and are piped into the spa at a luxuriously warm 36.5 degrees Celsius. Rich in calcium and magnesium, if you visit Tamina Thermal Spa you can bathe in these healing waters amidst elegant surroundings. With two indoors and one outdoor pool, atmospheric grottoes and a waterfall, this wonderful spa is the perfect place to find your own personal slice of bliss.
The Tamina Gorge is one of the best things to see in Bad Ragaz as you can discover the exact source of the towns famous thermal waters. A one hour walk or a short bus ride from the town takes you to the entrance of this mythical gorge, where the healing waters were first discovered by monks in the 13th-century. Pass through a 450-metre tunnel to arrive at the interior of the gorge, where you'll find a number of spring-fed grottoes where warm water constantly gushes from the rocks. The nearby Pfafers Abbey and bath museum are also worth visiting, and in the summer evenings, the gorge hosts a fantastic light show.
OUR BEST TRIPS TO BAD RAGAZ
Tourist attractions switzerland