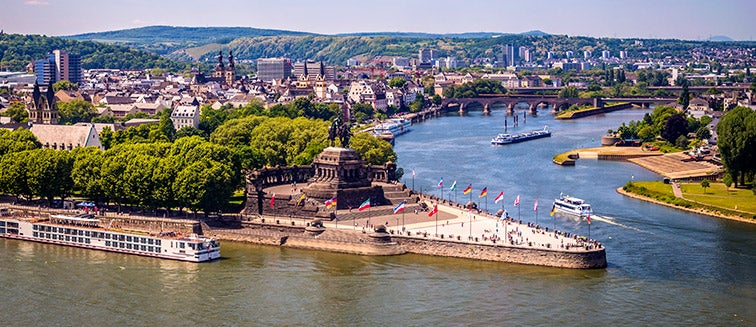 What to see in Germany
Koblenz
Tourist attractions Koblenz
Koblenz is a German city located on the banks of the Rhine and Moselle rivers. It is an attractive city with a rich cultural and historical heritage. Koblenz is the perfect destination for anyone looking for a peaceful, relaxing holiday. The city is full of ancient churches, monuments and castles, and the beautiful scenery of the Rhine and Moselle rivers is sure to take your breath away. Koblenz is also a great place for shopping, with a number of boutiques and markets to explore. A visit to Koblenz is sure to be a memorable experience.
OUR BEST TRIPS TO KOBLENZ

Do you want expert advice?
We can help you choose the best destination for your trip.