Call us for free now
Book with an expert for free:
+44 20 8068 3176
Prefer us to call you? Drop your number in the box:
24 hours a day, 7 days a week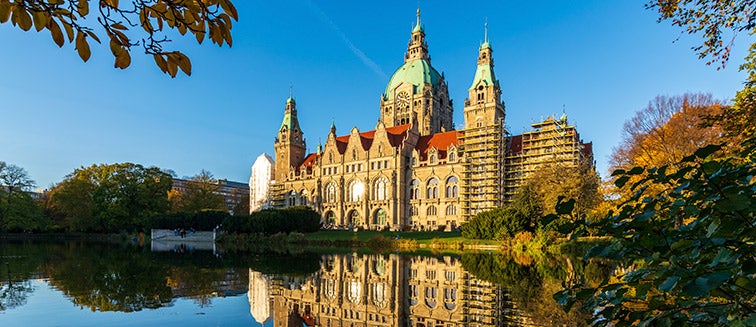 What to see in Germany
Hannover
Tourist attractions Hannover
Hanover, strategically located in the heart of Germany, is an undiscovered gem for travelers seeking a perfect blend of history and modernity. Surrounded by a picturesque Lower Saxony landscape, the town offers a prime location from which to explore the region and enjoy its rich history.Among its notable sites, the majestic Herrenhausen Palace is a must-see, with its impressive baroque gardens offering an oasis of beauty and tranquility in the middle of the city. Another gem is Hanover's old town, with its historic architecture and the iconic Market Church.A unique curiosity of Hannover is its annual tradition of the "Maschsee Lake Festival", which transforms the tranquil Maschsee Lake into a vibrant scene of entertainment, music and gastronomy for several weeks in summer. This celebration is a showcase of the city's festive and welcoming spirit and attracts locals and visitors alike.