Call us for free now
Book with an expert for free:
+44 20 8068 3176
Prefer us to call you? Drop your number in the box:
24 hours a day, 7 days a week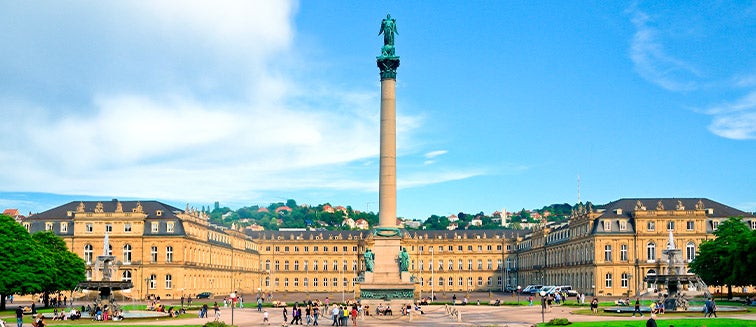 What to see in Germany
Stuttgart
Tourist attractions Stuttgart
Discover vibrant Stuttgart, a destination that fuses modern elegance with a captivating historical legacy. The birthplace of the automotive industry and home to legendary brands like Mercedes-Benz and Porsche, this city invites travelers to explore its technological innovations at world-class institutions like the Mercedes-Benz Museum, where automotive history comes to life with fascinating exhibits.Stuttgart's New Palace and its baroque gardens dazzle with their architectural splendor, while Palace Square, surrounded by historic buildings, weaves an enchanting narrative of the region's cultural wealth. Stuttgart is also a melting pot of culture, with renowned theatres, contemporary art galleries and vibrant festivals celebrating local music, art and cuisine.