Call us for free now
Book with an expert for free:
+44 20 8068 3176
Prefer us to call you? Drop your number in the box:
24 hours a day, 7 days a week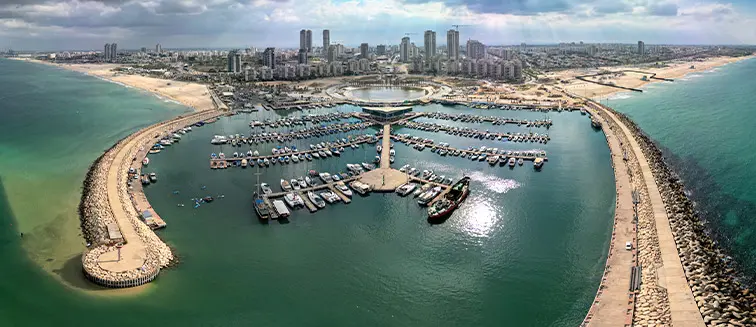 What to see in Israel
Ashdod
Tourist attractions Ashdod
Welcome to Ashdod, a vibrant and culturally rich city on the Mediterranean coast of Israel. Ashdod invites travelers to explore its unique blend of ancient history and modern vitality. As one of the oldest cities in the world, Ashdod boasts a rich tapestry of cultures and traditions. The city's warm climate and stunning coastal setting make it an inviting destination where you can experience the best of Israel, from its historical heritage to its delicious cuisine. Ashdod is a place where old and new come together, providing an inspirational journey that transcends time. Discover the allure of this coastal gem, where every step is a testament to the enduring legacy of Ashdod's diverse heritage.
We don't have any trips to Ashdod at the moment.
Subscribe to our newsletter to not miss any trips
In compliance with the Data Protection Regulation, we inform you about your rights in our privacy policy and Cookies policy