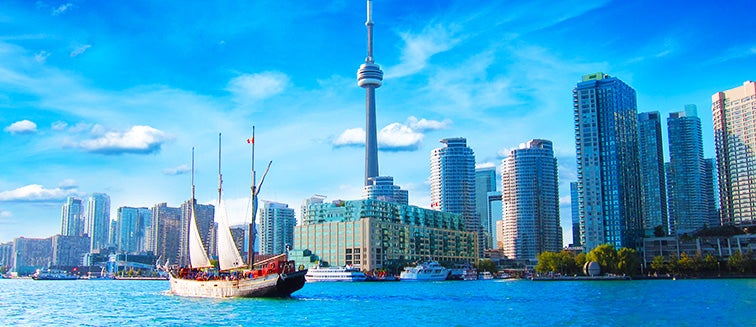 What to see in Canada
Toronto
Tourist attractions Toronto
The biggest city in Canada and the capital of Ontario, on the north side of Lake Ontario. Toronto is the main industrial and commercial centre in Canada., as well as an important port where grain, meat and cattle are delivered. The city is full of ultra-modern architecture, which contrasts with the piously conserved relics, from the time of the pioneers.
We don't have any trips to Toronto at the moment.
Subscribe to our newsletter to not miss any trips
In compliance with the Data Protection Regulation, we inform you about your rights in our privacy policy and Cookies policy

Do you want expert advice?
We can help you choose the best destination for your trip.