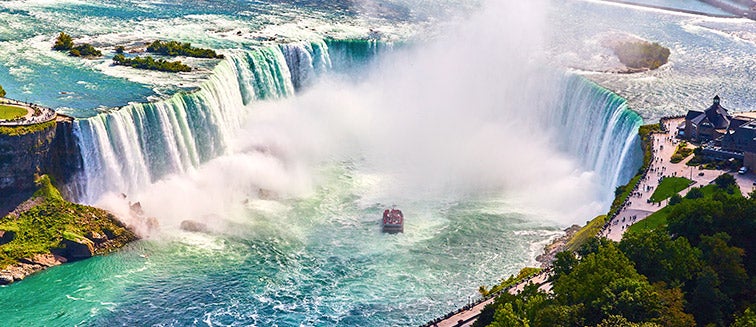 What to see in Canada
Niagara Falls
Tourist attractions Niagara Falls
With a width of 1,000 metres and a total drop of 54 metres, the Niagara Falls are located on the border of Canada and the USA and constitute one of the wonders of the natural world. Named by the Iroquois tribe with the word Niagara, meaning thunder of water, the Niagara Falls are a unique destination which attract over a million tourists a year.
We don't have any trips to Niagara Falls at the moment.
Subscribe to our newsletter to not miss any trips
In compliance with the Data Protection Regulation, we inform you about your rights in our privacy policy and Cookies policy

Do you want expert advice?
We can help you choose the best destination for your trip.