Call us for free now
Book with an expert for free:
+44 20 8068 3176
Prefer us to call you? Drop your number in the box:
24 hours a day, 7 days a week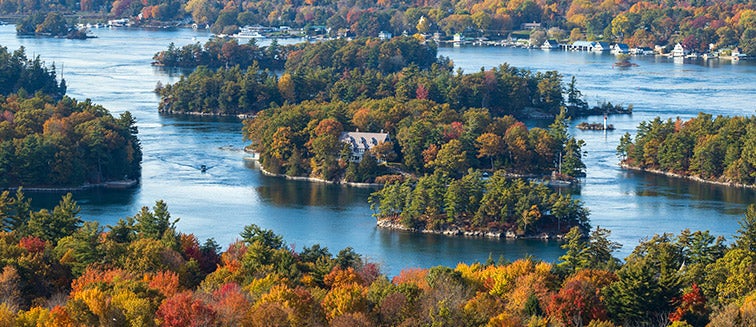 What to see in Canada
Thousand Islands
Tourist attractions Thousand Islands
Welcome to the Thousand Islands, a breathtaking archipelago in the St. Lawrence River, straddling the border of Canada and the United States. This enchanting region, named for its countless picturesque islands, offers a tranquil haven for travelers where natural beauty meets rich history. The Thousand Islands are a true testament to the wonders of nature, with crystal-clear waters, lush forests, and charming communities that beckon visitors to savor a slower pace of life amidst serene landscapes. The Thousand Islands invite you to explore a world of outdoor adventures and cultural discoveries.
We don't have any trips to Thousand Islands at the moment.
Subscribe to our newsletter to not miss any trips
In compliance with the Data Protection Regulation, we inform you about your rights in our privacy policy and Cookies policy