Call us for free now
Book with an expert for free:
+44 20 8068 3176
Prefer us to call you? Drop your number in the box:
24 hours a day, 7 days a week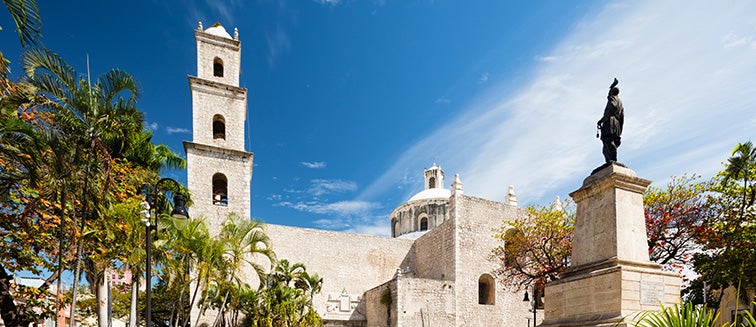 What to see in Mexico
Mérida
Tourist attractions Mérida
It is the capital of Yucatan and one of the most populated cities of this Mexican region. It is based on the Mayan vestiges of T'Ho and inside, the important archaeological center of Chichén Itzá, declared one of the Seven Wonders of the modern world, can be found. The most known temple of the complex is Kukulkan, the image of the state of Merida and one of the most visited. Other buildings such as the observatory, the Temple of the Warriors, the convent of the nuns and its famed Sacred Blue cenote, one of the most beautiful in the region, are also found in the area. A good way to end the visit is jumping into the water to take a refreshing swim and discover the incredible variety of fish that inhabit it. Some of the attractions of downtown Mérida is Paseo Montejo, the longest avenue in the city; the Canton palace, where the regional museum is located with a wide collection of Mayan cultural artefacts; the Cathedral of San Idelfonso and the Macay Museum, with its art collections. In the vicinity of the city of Mérida you can also visit the Magical Town of Izamal.