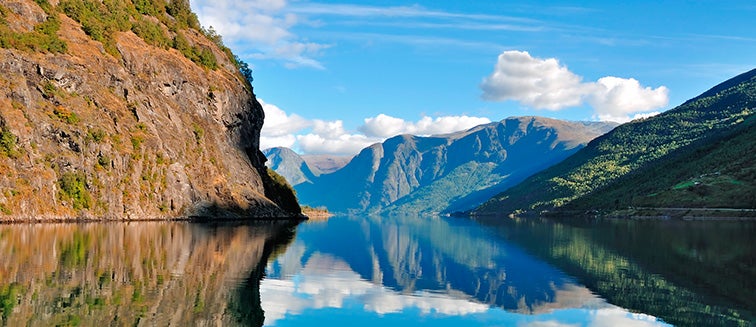 What to see in Norway
Flam
Tourist attractions Flam
This small town, situated on the banks of Aurlandsfjord, is mainly known for being the destination of one of the most beautiful railways in Norway and the world, the Flamsbana. This is the final stop for travellers that have experienced one of the best landscapes in the country: mountains, creeks, cascades, snow and a drop down the mountain from Myrdal to Flåm. In fact, this train even has its own museum. Once the passengers have arrived at their destination, the adventure doesn't end there, but continues onto a boat trip to Nærøyfjord, a UNESCO World Heritage site. On the banks of both branches of the fjord, you can also see ancient Viking-age houses.

Do you want expert advice?
We can help you choose the best destination for your trip.