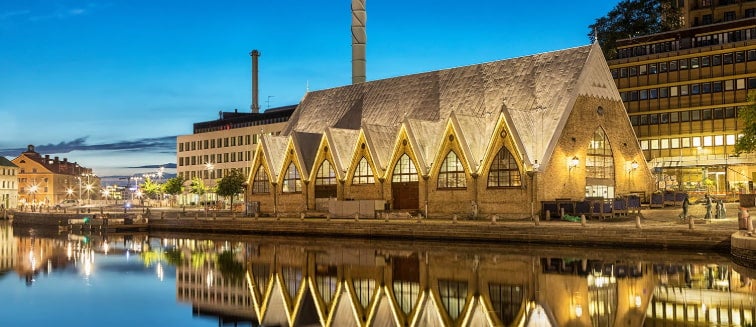 What to see in Sweden
Gothenburg
Tourist attractions Gothenburg
Dutch-style canals criss-cross this quaint northern city, which is famed for its amazing seafood, often caught fresh off of the coast. It is the second largest city in Sweden with a stylish waterfront dotted with bobbing sailboats where locals and visitors alike spend the afternoons soaking up the sea air. Gothenburg is plentiful in cultural offerings with public events and festivities taking place across the year. A stroll through the city's leafy King's Park will leave you with a feeling of tranquility and the fascinating Universeum, which houses a tropical rainforest zone and a vast natural science centre, will keep visitors amused on a cloudy afternoon.

Do you want expert advice?
We can help you choose the best destination for your trip.