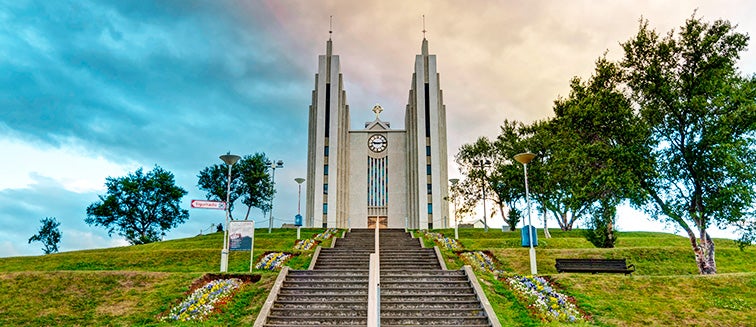 What to see in Iceland
Akureyri
Tourist attractions Akureyri
The main town in the north of the island and the second in the country, after Reykjavik. Akureyri boasts the Lystigardur botanical garden, home to flowers from all over the world. It is also the home of the Arctic Open, a golf tournament which begins at midnight and runs through the night, thanks to the light of the midnight sun.
OUR BEST TRIPS TO AKUREYRI

Do you want expert advice?
We can help you choose the best destination for your trip.