Call us for free now
Book with an expert for free:
+44 20 8068 3176
Prefer us to call you? Drop your number in the box:
24 hours a day, 7 days a week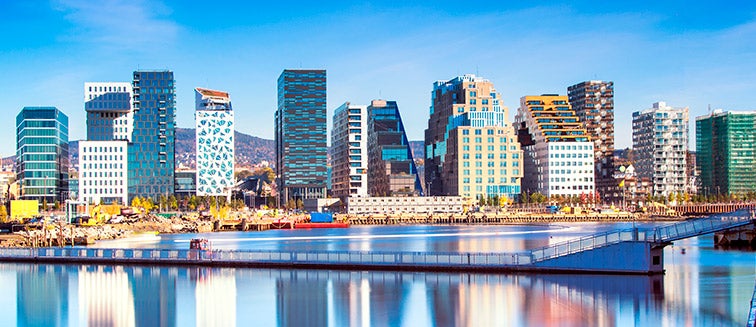 What to see in Norway
Oslo
Tourist attractions Oslo
Oslo is the capital of Norway and, as such, the most populated city in the country. Its main asset is the fact that it is surrounded by nature, between hills, forests and fjords. Consequently, it boasts not just an urban centre and lively night life, but also numerous possibilities to enjoy the great outdoors. Amongst the most popular tourist attractions is the famous painting The Scream, by Edvard Munch which can be found in the National Gallery, also home to the Madonna, by the same artist. Other landmarks include the Vigeland Sculpture Park, the Holmenkollen, a popular ski jump offering fantastic views of the city and a museum dedicated to the sport, the Akershus fortress and the Viking Ship Museum.