Call us for free now
Book with an expert for free:
+44 20 8068 3176
Prefer us to call you? Drop your number in the box:
24 hours a day, 7 days a week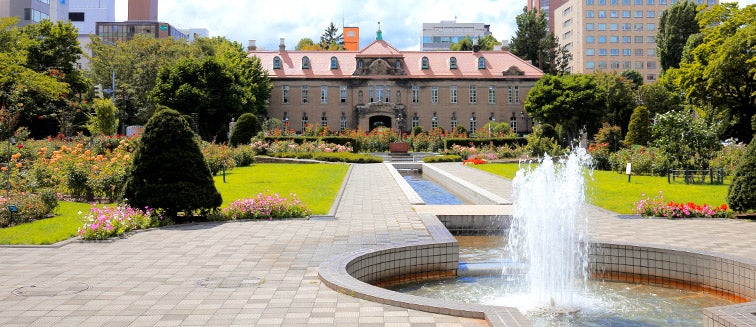 What to see in Japan
Sapporo
Tourist attractions Sapporo
In the heart of Hokkaido island lies Sapporo, a modern city that retains the charm of Japanese culture with a Western urban style of wide streets and red brick buildings. Visit the famous Odori Park, the city's green lung, and admire the beautiful gardens and monuments that surround it. Don't miss the iconic Sapporo Clock Tower, which offers stunning panoramic views of the city. Take a stroll along the lively Tanukikoji shopping street, where you'll find everything from fashion and electronics to delicious Japanese sweets. And if you're a beer lover, be sure to visit the Sapporo Brewery, where you can learn about the production of this drink and taste some of Japan's most famous craft beers.
Did you know that Sapporo is the birthplace of beer in Japan? In 1876, the first brewery in Japan was founded in Sapporo, and since then, the city has been famous for its production of high-quality craft beers. Today, visitors can enjoy a fresh beer at one of the many local breweries or visit the Sapporo Beer Museum to learn more about the history and culture of beer in Japan.
OUR BEST TRIPS TO SAPPORO