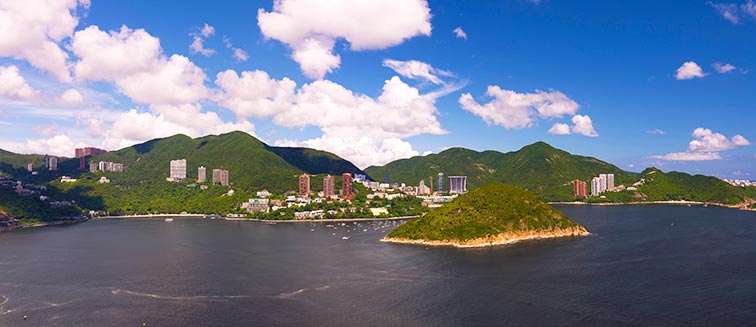 What to see in Hong Kong
Repulse Bay
Tourist attractions Repulse Bay
A surprisingly idyllic beach in the midsts of one of the busiest cities in the world, Repulse Bay is the go-to place to escape the hustle and bustle of city life. It has a delightfully laid-back atmosphere and is frequented by locals and tourists alike.
People, young and old, can be seen strolling along the shore at sunset and it is slowly becoming one of the trendiest areas in Hong Kong. A glitzy mall selling designer clothes sit just behind the beach and there is also a large selection of restaurants and luxury spas for a touch of post-beach pampering.
On the beach itself, the sand is clean, large trees provide cooling shade and the water of the South China Sea is warm enough to enjoy a relaxing swim.
We don't have any trips to Repulse Bay at the moment.
Subscribe to our newsletter to not miss any trips
In compliance with the Data Protection Regulation, we inform you about your rights in our privacy policy and Cookies policy

Do you want expert advice?
We can help you choose the best destination for your trip.