Call us for free now
Book with an expert for free:
+44 20 8068 3176
Prefer us to call you? Drop your number in the box:
24 hours a day, 7 days a week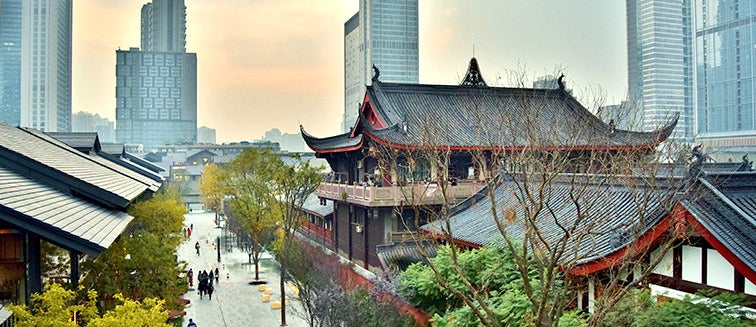 What to see in China
Chengdu
Tourist attractions Chengdu
Chengdu is a city located in southwestern China, in the province of Sichuan. With a population of over 18 million inhabitants, it is one of the largest cities in the country and a major economic and cultural center. One of the most distinctive features of Chengdu is its humid subtropical climate, with warm and humid temperatures for much of the year.
The city is also known for its delicious cuisine, which includes dishes such as the famous Sichuan Hot Pot, Mapo Tofu, and Kung Pao Chicken, all known for their spicy and aromatic flavors. Additionally, Chengdu is home to the renowned giant panda, which is one of the city's main tourist attractions. The Chengdu Research Base houses a large number of pandas, and visitors can interact with them in a safe and controlled environment.
Moreover, the city boasts numerous parks, temples, and museums that reflect the rich history and culture of the region.
OUR BEST TRIPS TO CHENGDU