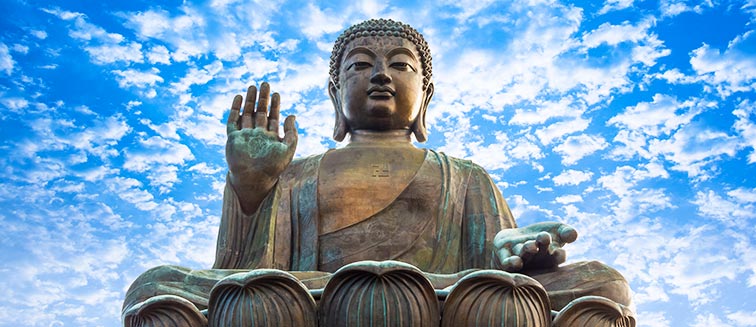 What to see in Hong Kong
Lantau Island
Tourist attractions Lantau Island
The largest of Hong Kong's islands, Lantau has a markedly different atmosphere to busy Hong Kong and there is undoubtedly a slower pace of life on the island. The interior is mountainous and home to Lantau Peak, which is a popular place to watch the sunrise.
Po Lin Monastery can be found on the island and it is a must-visit destination due to its remarkable Tian Tan giant bronze Buddha, who sits at top of 260 steps, overlooking the entire island. You can except an amazing view from here, and it is often a lot less busy than Victoria Peak over on Hong Kong's main island.
For a look at life on Lantau Island, head to Tai O fishing village, where many of the buildings stand on stilts in the water. It is the perfect place to try some of the local delicacies and fish dishes, sold around the village by friendly vendors on street stalls.
We don't have any trips to Lantau Island at the moment.
Subscribe to our newsletter to not miss any trips
In compliance with the Data Protection Regulation, we inform you about your rights in our privacy policy and Cookies policy

Do you want expert advice?
We can help you choose the best destination for your trip.