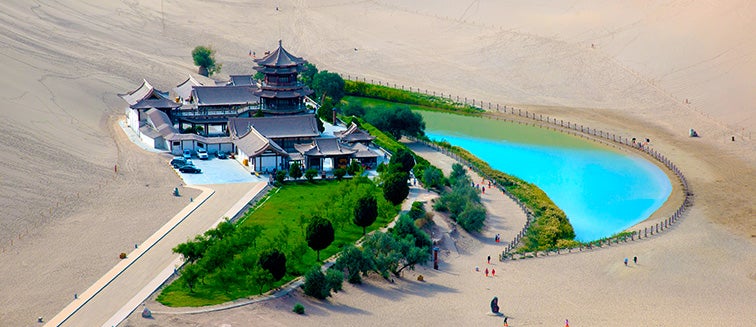 What to see in China
Dunhuang
Tourist attractions Dunhuang
Dunhuang is a city situated on the ancient Silk Road, with many historical sites and a special landscape. There are 241 visitor sites, including monasteries, markets, and ancient tombs.
We don't have any trips to Dunhuang at the moment.
Subscribe to our newsletter to not miss any trips
In compliance with the Data Protection Regulation, we inform you about your rights in our privacy policy and Cookies policy

Do you want expert advice?
We can help you choose the best destination for your trip.