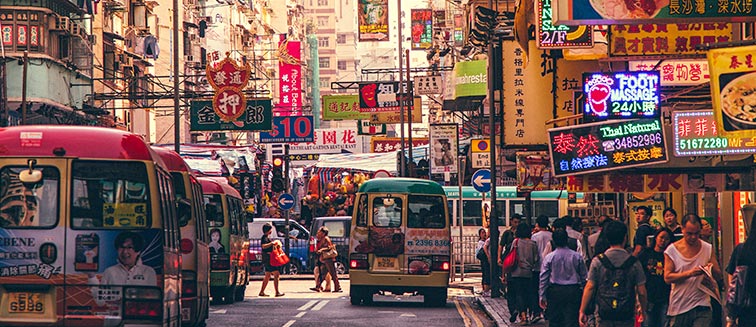 What to see in Hong Kong
Stanley Market
Tourist attractions Stanley Market
Stanley Market, located in the neighbourhood of Stanley, is a typical open-air market that is sure to immerse you in Hong Kong's varied culture. It is located near to the sea, so it is the perfect place to spend an afternoon as once you have finished shopping you can stroll along the modern ocean promenade and stop at any of the cafes for a refreshing drink and something to eat.
The market itself is a favourite among locals and tourists alike, and it's narrow streets are filled with stalls selling a great variety of good including souvenirs, traditional silk garments, Chinese art and custom made jewellery.
Bargaining with the sellers is encouraged, and the market is known for being a great place for picking up discounted goods. A nice gift to purchase whilst in Stanley Market is one of the personalized Chinese Seal Stamps, which are traditionally used for signing documents. The artisans on the stalls will manufacture a stamp to your specifications on the spot, meaning you will walk away with a unique souvenir of your time in Hong Kong.
We don't have any trips to Stanley Market at the moment.
Subscribe to our newsletter to not miss any trips
In compliance with the Data Protection Regulation, we inform you about your rights in our privacy policy and Cookies policy

Do you want expert advice?
We can help you choose the best destination for your trip.