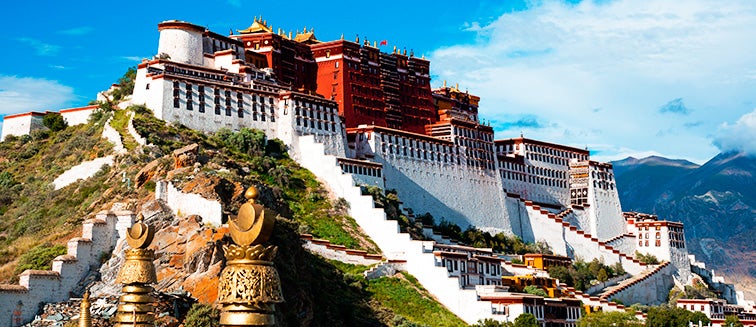 What to see in China
Lhasa
Tourist attractions Lhasa
Lhasa means place of the gods and is the traditional centre of the Lamas and home of the Potala and, Norbulingka palaces and the Jokhang temple, which hold World Heritage status. It is considered by Tibetan Buddhists as the most sacred place in Tibet.
We don't have any trips to Lhasa at the moment.
Subscribe to our newsletter to not miss any trips
In compliance with the Data Protection Regulation, we inform you about your rights in our privacy policy and Cookies policy

Do you want expert advice?
We can help you choose the best destination for your trip.