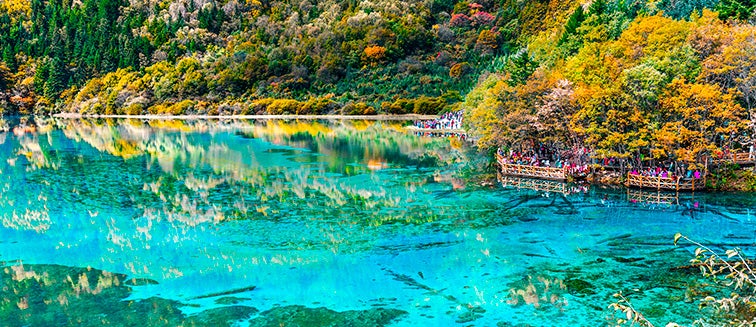 What to see in China
Jiuzhaigou National Park
Tourist attractions Jiuzhaigou National Park
Its picturesque area of 62 km², is the only natural reserve formed by groups of large pines, waterfalls and sand dunes in China. Its multicoloured landscapes, marvellous and peculiar, have earned it the nickname of Fairy Land.
We don't have any trips to Jiuzhaigou National Park at the moment.
Subscribe to our newsletter to not miss any trips
In compliance with the Data Protection Regulation, we inform you about your rights in our privacy policy and Cookies policy

Do you want expert advice?
We can help you choose the best destination for your trip.