Call us toll-free now
Book with an expert for free:
1 778 807 9750
Too much? We'll call you. Drop your number in the box:
24 hours a day, 7 days a week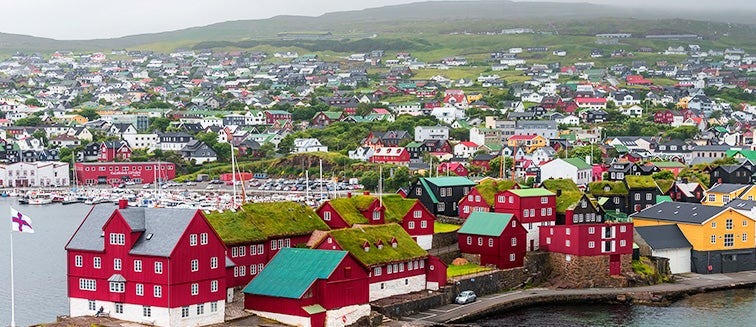 What to see in Faroe Islands
Tórshavn
Tourist attractions Tórshavn
Despite its small size, Tórshavn is the capital of the Faroe Islands. It is located in Streymoy, the largest of the archipelago that is right in the center, so its port is one of the best connections to visit the neighboring islands. Founded originally by the Vikings, the city of Tórshavn is the political, economic and cultural center of the Faroe Islands, and in its urban center there are hotels, restaurants and leisure activites. Its main charm lies in its impeccable architecture of the sixteenth and seventeenth centuries, which has been preserved over the years due to the absence of fires or natural catastrophes. Among its tourist attractions is the Nordic House, the main cultural center of the islands; the Art Museum, where local art is exhibited; and the National Museum, where the origins and history of the island are explained
We don't have any trips to Tórshavn at the moment.
Subscribe to our newsletter to not miss any trips
In compliance with the Data Protection Regulation, we inform you about your rights in our privacy policy and Cookies policy
Copyright 2013-2023 Exoticca. All Rights Reserved.
Exoticca Travel Canada Inc 229 Yonge St Suite 400 Toronto, Ontario M5B 1N9 Canada