Call us toll-free now
Book with an expert for free:
1 778 807 9750
Too much? We'll call you. Drop your number in the box:
24 hours a day, 7 days a week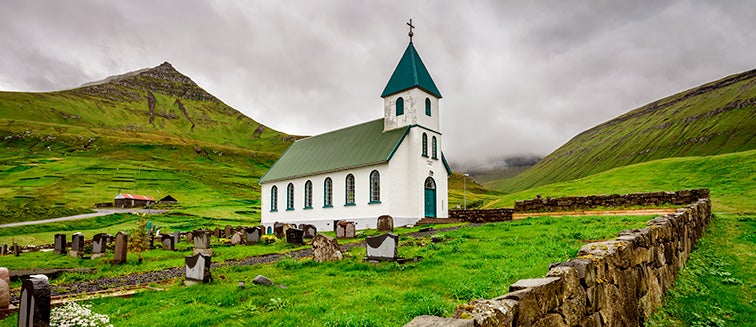 What to see in Faroe Islands
Gjógv
Tourist attractions Gjógv
This small town is one of the most charming of the Faroe Islands. Located on the shores of the Atlantic, it is one of the best places to taste the fresh fish of the archipelago, since fishing is the main economic activity on the island. Its port, stands out as the most natural and rudimentary of the entire archipelago, in addition to the fact that many of the boats from other locations dock there. Among the monuments that you can visit is its 12th century church, as well as several sculptures that pay tribute to sailors who lost their lives at sea. Although the town is small and offers few services, it is possible to find accommodation, some restaurants and excursion opportunities that take the traveller to natural beauty spots in the region.
We don't have any trips to Gjógv at the moment.
Subscribe to our newsletter to not miss any trips
In compliance with the Data Protection Regulation, we inform you about your rights in our privacy policy and Cookies policy
Copyright 2013-2023 Exoticca. All Rights Reserved.
Exoticca Travel Canada Inc 229 Yonge St Suite 400 Toronto, Ontario M5B 1N9 Canada