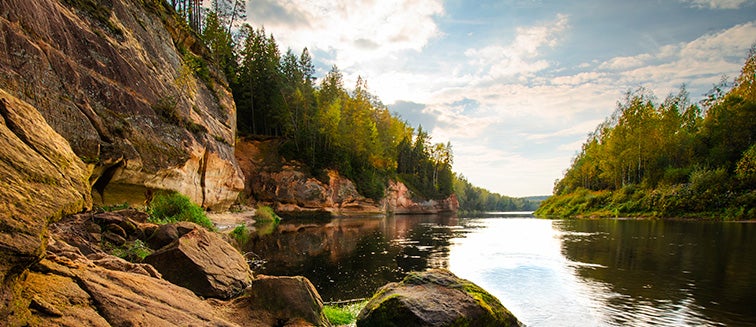 scandinavia and the baltic states
What to see in Baltic States
Valley of the Gauja river
Tourist attractions Valley of the Gauja river
An area of forests and traditional towns of wooden buildings such as Cesis, near to the river of its namesake, in Latvia. The most famous landmark is the Turaida Castle, linked to a sad love story. The Sigulda fort is also worth a visit.
We don't have any trips to Valley of the Gauja river at the moment.
Subscribe to our newsletter to not miss any trips
In compliance with the Data Protection Regulation, we inform you about your rights in our privacy policy and Cookies policy

Do you want expert advice?
We can help you choose the best destination for your trip.