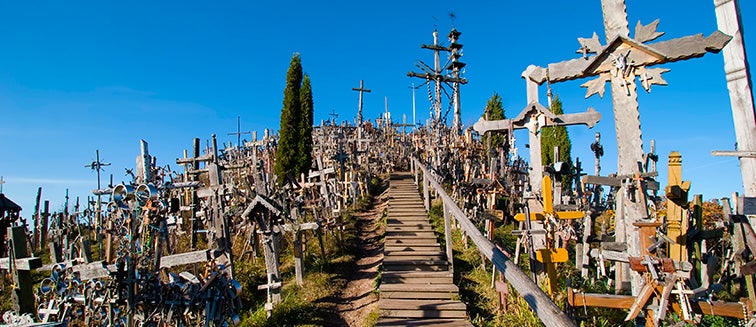 scandinavia and the baltic states
What to see in Baltic States
The Hill of Crosses
Tourist attractions The Hill of Crosses
The Hill of the Crosses is the most famous monument in Lithuania which begun as a defiance to the Soviet authorities, who prohibited symbols of Christianity. The hill is near to Siauliai, and the locals began to erect crosses here. Today there are over 10,000 from different times and places.
We don't have any trips to The Hill of Crosses at the moment.
Subscribe to our newsletter to not miss any trips
In compliance with the Data Protection Regulation, we inform you about your rights in our privacy policy and Cookies policy

Do you want expert advice?
We can help you choose the best destination for your trip.