Call us toll-free now
Book with an expert for free:
1 778 807 9750
Too much? We'll call you. Drop your number in the box:
24 hours a day, 7 days a week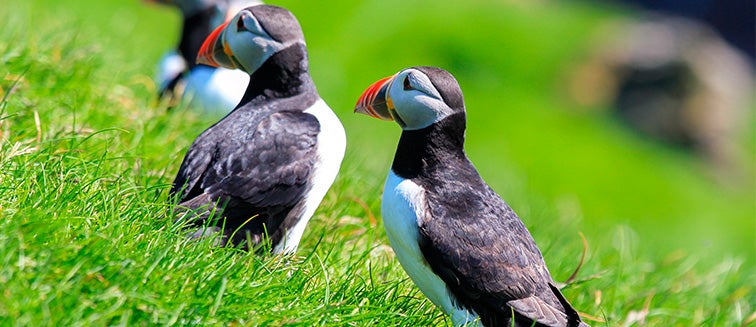 What to see in Faroe Islands
Mykines
Tourist attractions Mykines
Known as the bird-watchers paradise, the island of Mykines is inhabited by numerous species of birds, some of them still unknown. Among the most famous are the small puffins, which for years have been one of the most iconic images of the Faroe Islands. There are also abundant seabirds and mammals such as hares, which live mainly in the most mountainous areas of the island. The most characteristic trait of the island is its tranquility, since there are hardly any cars, except some tractors that are used to work the land. Sometimes the island runs the risk of being cut off, although when the weather permits it can be accessed by boat or helicopter.
We don't have any trips to Mykines at the moment.
Subscribe to our newsletter to not miss any trips
In compliance with the Data Protection Regulation, we inform you about your rights in our privacy policy and Cookies policy
Copyright 2013-2023 Exoticca. All Rights Reserved.
Exoticca Travel Canada Inc 229 Yonge St Suite 400 Toronto, Ontario M5B 1N9 Canada