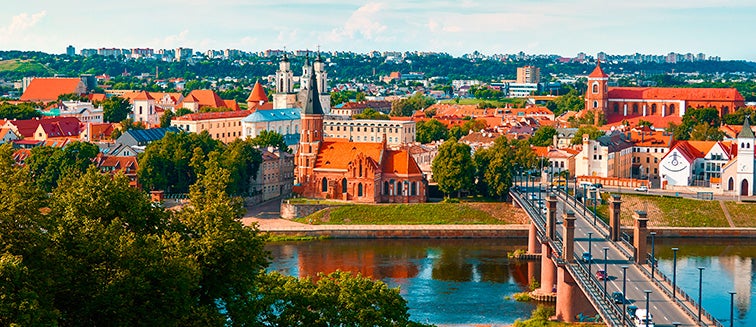 scandinavia and the baltic states
What to see in Baltic States
Kaunas
Tourist attractions Kaunas
Kaunas was the Lithuanian capital in the interwar period. It still preserves, from this time a distinctive castle with a round tower converted into an art gallery. This elegant building, is located on the main Laisves Aleja street and and showcases a wide range of modernist buildings.
We don't have any trips to Kaunas at the moment.
Subscribe to our newsletter to not miss any trips
In compliance with the Data Protection Regulation, we inform you about your rights in our privacy policy and Cookies policy

Do you want expert advice?
We can help you choose the best destination for your trip.