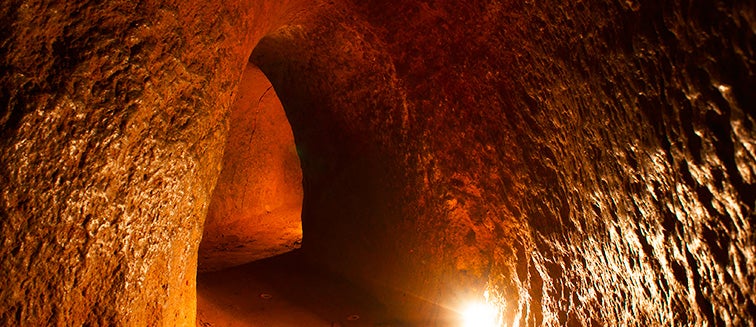 What to see in Vietnam
Cu Chi Tunnels
Tourist attractions Cu Chi Tunnels
The Cu Chi tunnels are an interesting attraction to understand first-hand the recent history of Vietnam, the Vietnam and Indochina wars and above all, the Vietnamese ingenuity. To explore the complex of tunnels requires crawling in the dark through very tight and claustrophobic tunnels however they have been enlarged to accommodate tourists, although you are still likely to brush shoulders! You will have to crouch and crawl as the tunnels are extremely low. The tunnels, which are extremely humid, are unlit, so you will have to delve deep into the dark.
OUR BEST TRIPS TO CU CHI TUNNELS

Do you want expert advice?
We can help you choose the best destination for your trip.