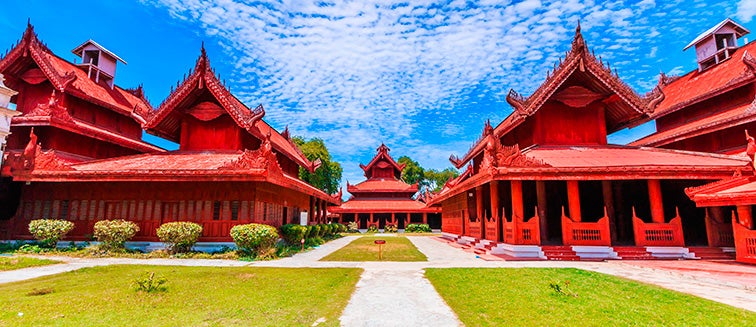 What to see in Myanmar
Mandalay
Tourist attractions Mandalay
Mandalay is the former capital of the country and is found right in the centre of Myanmar, from where it takes its name. It has always been the commercial centre of the country. Palaces, monasteries and temples offer a range of exciting options to explore.
We don't have any trips to Mandalay at the moment.
Subscribe to our newsletter to not miss any trips
In compliance with the Data Protection Regulation, we inform you about your rights in our privacy policy and Cookies policy

Do you want expert advice?
We can help you choose the best destination for your trip.