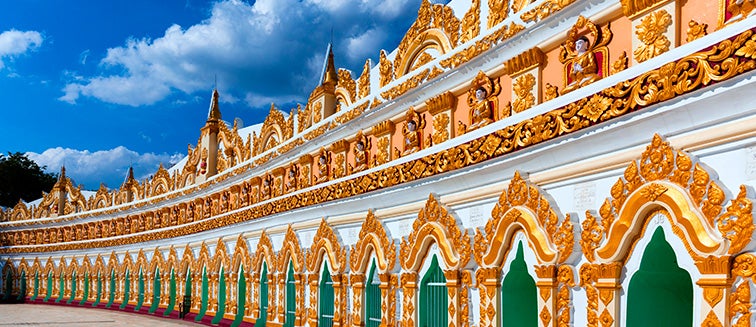 What to see in Myanmar
Sagaing
Tourist attractions Sagaing
The most important city and capital of the Sagaing region. It is located on the banks of the Ayeyearwady River, 20 kilometres southwest of Mandalay on the opposite shore. Sagaing is a religious and monastic centre, with various Buddhist monasteries. For the six years from 1760 -1764 it was the royal capital of Myanmar.
We don't have any trips to Sagaing at the moment.
Subscribe to our newsletter to not miss any trips
In compliance with the Data Protection Regulation, we inform you about your rights in our privacy policy and Cookies policy

Do you want expert advice?
We can help you choose the best destination for your trip.