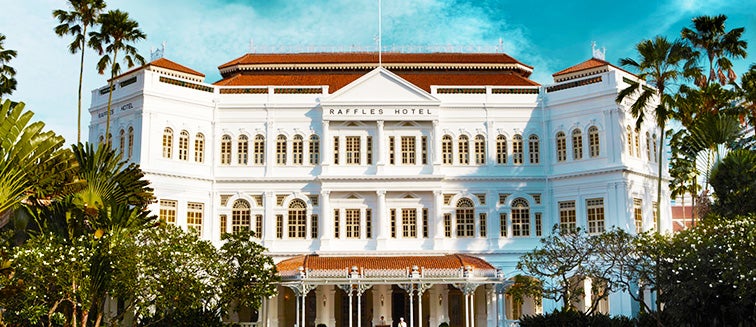 What to see in Singapore
Raffles Hotel
Tourist attractions Raffles Hotel
Restored in 1991, Raffles Hotel is a symbol of the colonial era. Its rooms have accommodated the likes of Rudyard Kipling, Joseph Conrad and Somerset Maugham. Considered a national monument, don't miss the chance to sip a cocktail on its historic terrace.
We don't have any trips to Raffles Hotel at the moment.
Subscribe to our newsletter to not miss any trips
In compliance with the Data Protection Regulation, we inform you about your rights in our privacy policy and Cookies policy

Do you want expert advice?
We can help you choose the best destination for your trip.