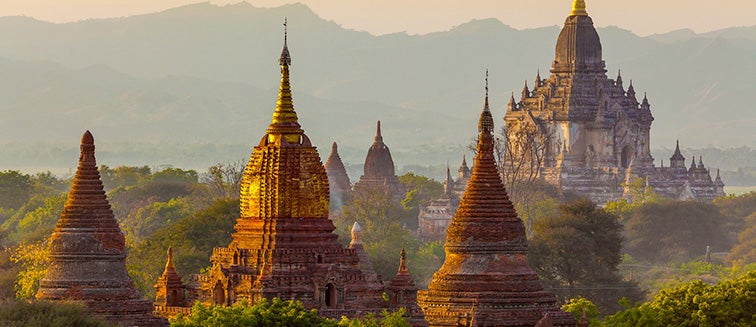 What to see in Myanmar
Bagan
Tourist attractions Bagan
The best known attraction in the country is the archaeological centre of Bagan, where the domes of dozens of temples and pagodas from the 11th to 13th century rise from the plains by the Ayeyarwady River. We recommend a hot air ballon ride here to watch the sun rise.
We don't have any trips to Bagan at the moment.
Subscribe to our newsletter to not miss any trips
In compliance with the Data Protection Regulation, we inform you about your rights in our privacy policy and Cookies policy

Do you want expert advice?
We can help you choose the best destination for your trip.