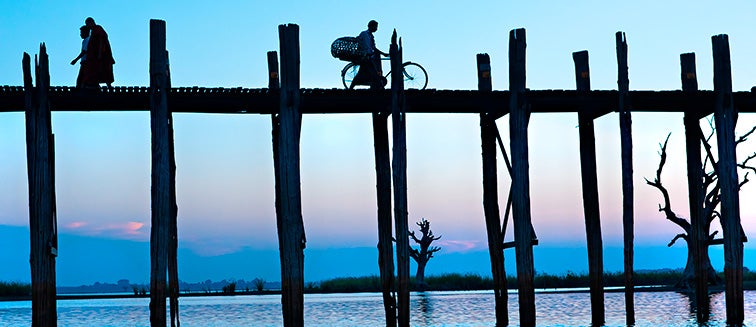 What to see in Myanmar
Amarapura
Tourist attractions Amarapura
Amarapura is another former capital of Myanmar. Here you can see the Mahar Gandar Yone monastery, with a community of one thousand monks, and the largest teak bridge in the world where you can witness one of the most beautiful sunsets that you can imagine.
We don't have any trips to Amarapura at the moment.
Subscribe to our newsletter to not miss any trips
In compliance with the Data Protection Regulation, we inform you about your rights in our privacy policy and Cookies policy

Do you want expert advice?
We can help you choose the best destination for your trip.