Call us toll-free now
Book with an expert for free:
1-888-488-0592
Prefer us to call you? Drop your number in the box:
24 hours a day, 7 days a week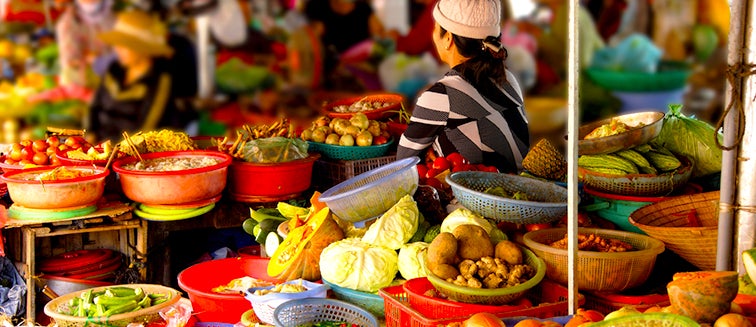 Food In Vietnam
Vietnamese cuisine is one of the tastiest and most varied in Southeast Asia. It has certain French influences, hence one of its most famous dishes, Bánh xèo, reminds us of the classic French crepes.
In Vietnam, fish and chilli sauce is widely used, so it is characterized by its spicy taste. Pork, rice noodles, vegetables and seafood are widely used, prawns being one of the most common ingredients in many of their dishes. Here you will find information about the typical dishes of Vietnam. Do not miss any of them, you will love them!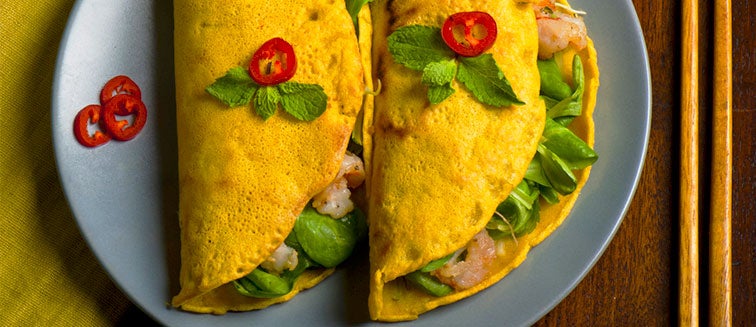 Banh Xeo
This fried prawn cake is characteristic of southern Vietnam; in the middle regions it is usually somewhat smaller and is cooked differently. It looks like a rice flour crepe with coconut milk. Inside it usually includes pieces of pork, prawns and bean sprouts. It comes with a fish sauce combined with water and lemon.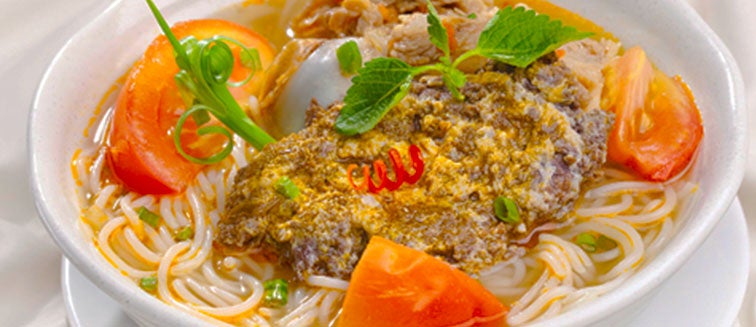 Bún Riêu
A Vietnamese soup very appreciated by locals and it is composed of tomato sauce with rice noodles, crab and shrimp paste. Other ingredients you can include are fried tofu, spinach sprouts, grated banana blossom, mint or bean sprouts. There are different variants of this dish in different regions of Vietnam.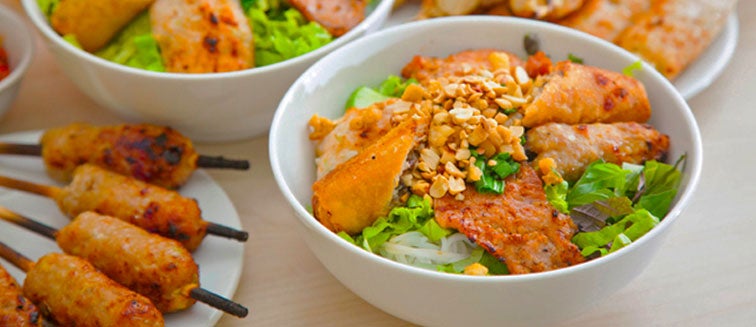 Bun Thịt Nuong
One of the most popular dishes in Vietnam. It consists of rice noodles accompanied by strips of pork, vegetables such as lettuce, mint or carrot, spring rolls and chopped peanuts. It usually comes with a sauce of fish stock, lemon, water, vinegar, sugar and chilli. There are some variants of this dish, such as prawn or tofu, for vegetarians.  
Cao Lau
Cao lầu is an exclusive traditional dish from the city of Hoi An. It consists of rice noodles, pork, soy sprouts, croutons and vegetables. Its main characteristic is that it is said that in some restaurants this dish is made with the water of an old secret well found on the outskirts of the city, Cham.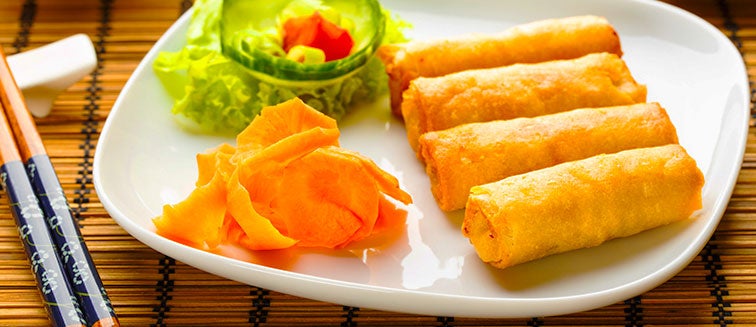 Cha Gio
These are the typical Vietnamese spring rolls. Although they have several varieties, they are all fried so they have a crisp shell. The interior is composed of minced meat, mushrooms and vegetables. The meat is usually pork, although there are also tofu, crab or shrimp variations. They are served with a dip made of fish sauce, lemon juice or vinegar, sugar and a little chilli.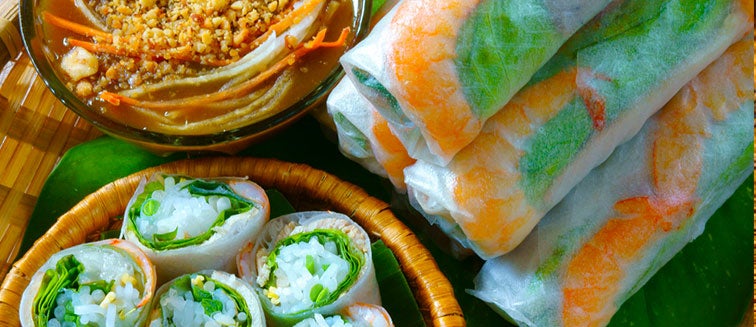 Goi Cuon
This is another variety of Vietnamese rolls. They are known as summer rolls and are different as they have a rice shell and they are served cold. Inside is a mixture of pork, prawns, herbs and bún (rice vermicelli). In Vietnam, this dish is sometimes served as main.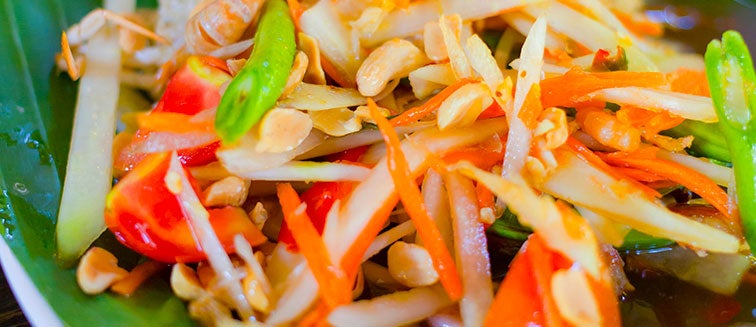 Goi Du
A typical Vietnamese salad. It consists of cold rice noodles, soybean sprouts, dried beef slices, papaya, vegetables, chopped peanuts and prawns. This dish usually comes accompanied by two types of sauce: soy or chili, depending on how spicy you would prefer.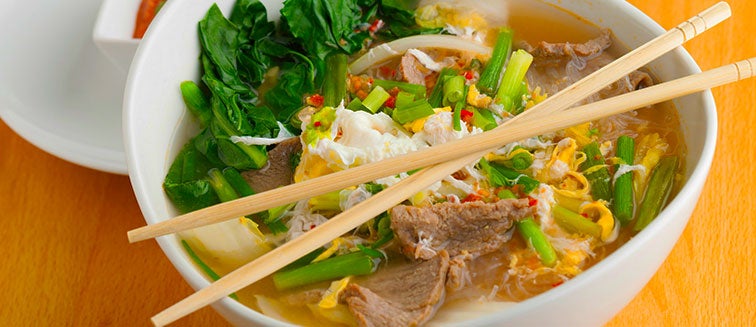 Pho
The star dish of Vietnam. A rice noodle soup that is usually accompanied by thin strips of veal. Sometimes different meats are used such as chicken breasts or thighs, meatballs, liver, etc. The dish is usually accompanied by onions, coriander leaves, mint, basil, lime, soy and pepper and bean sprouts.
OUR BEST TRIPS TO VIETNAM
Copyright 2013-2023 Exoticca. All Rights Reserved.
80 Southwest 8th Street Brickell Bayview, Miami, FL 33130, United States