Call us toll-free now
Book with an expert for free:
1 778 807 9750
Too much? We'll call you. Drop your number in the box:
24 hours a day, 7 days a week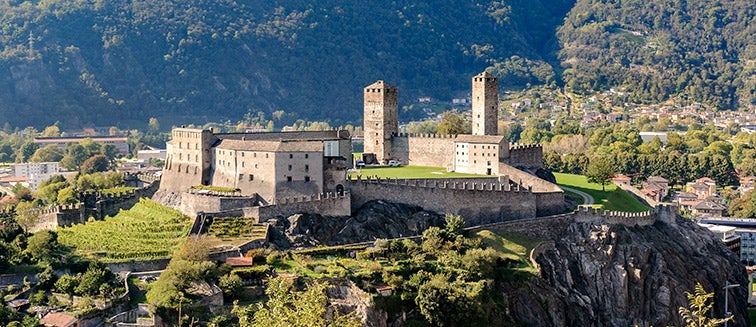 What to see in Switzerland
Bellinzona
Tourist attractions Bellinzona
Welcome to Bellinzona, a picturesque and historically rich city nestled in the heart of the Swiss canton of Ticino. This charming destination invites travelers to explore a harmonious fusion of Swiss elegance and Italian flair. Bellinzona is renowned for its well-preserved medieval fortresses, the Castles of Bellinzona, which have earned the distinction of being a UNESCO World Heritage Site. The city is a tranquil haven, surrounded by rolling hills, vineyards, and the serene beauty of Lake Maggiore.For those seeking a captivating blend of history, culture, and natural beauty, Bellinzona promises an inspiring and rejuvenating escape.
OUR BEST TRIPS TO BELLINZONA
Tourist attractions switzerland
Copyright 2013-2023 Exoticca. All Rights Reserved.
Exoticca Travel Canada Inc 229 Yonge St Suite 400 Toronto, Ontario M5B 1N9 Canada