Call us toll-free now
Book with an expert for free:
1 778 807 9750
Too much? We'll call you. Drop your number in the box:
24 hours a day, 7 days a week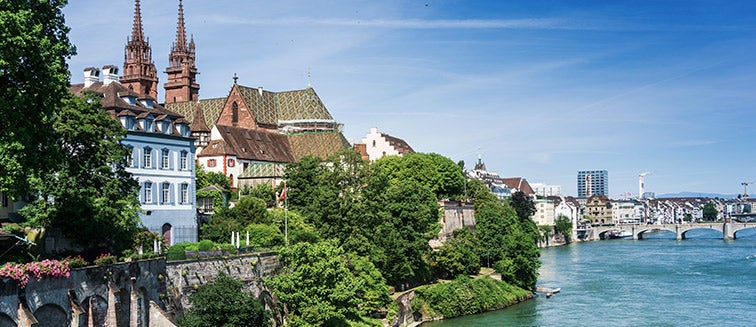 What to see in Switzerland
Basel
Tourist attractions Basel
Basel is a city in Switzerland located on the Rhine River. It is the third-largest city in Switzerland and is known for its cultural attractions, museums, and universities. Basel is also home to a vibrant nightlife, with plenty of bars, clubs, and restaurants to explore. The city is also known for its pharmaceutical industry, which has been a major contributor to the city's economy. Basel is a great destination for anyone looking to experience the cultural and historical richness of Switzerland.
Tourist attractions switzerland
Copyright 2013-2023 Exoticca. All Rights Reserved.
Exoticca Travel Canada Inc 229 Yonge St Suite 400 Toronto, Ontario M5B 1N9 Canada