Call us toll-free now
Book with an expert for free:
1 778 807 9750
Too much? We'll call you. Drop your number in the box:
24 hours a day, 7 days a week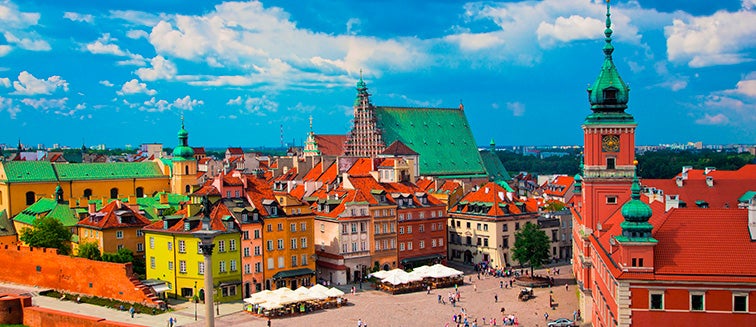 What to see in Poland
Warsaw
Tourist attractions Warsaw
Located in the Tatra Mountains, in southern Poland and just over 100 kilometers from Krakow, this national park is one of the country's greatest attractions and is home to one of the most beautiful parts of the Carpathian Mountains. Its variety of forests, characteristic of high mountain areas, are ideal for hiking trails. Most of them include Lake Morskie Oko (eye of the sea), the most beautiful of all due to its incredible views of the peaks that surround it. The highest of these is the Rysy, of almost 2,500 meters high, which climbers and experienced mountaineers can access. The park also offers the possibility of enjoying beautiful valleys and discover fascinating waterfalls and caves. Another of its great attractions is its fauna, where mammals such as the marmot, the mountain goat and even bears can be found, although the latter is more difficult to locate. Among the birdlife, the golden eagle stands out. Most of the excursions that cross the Tatra National Park leave from Zakopane, a small city located at the foot of the Tatras that enjoys a lot of atmosphere during the winter months when it becomes a ski resort.
We don't have any trips to Warsaw at the moment.
Subscribe to our newsletter to not miss any trips
In compliance with the Data Protection Regulation, we inform you about your rights in our privacy policy and Cookies policy
Tourist attractions poland
Copyright 2013-2023 Exoticca. All Rights Reserved.
Exoticca Travel Canada Inc 229 Yonge St Suite 400 Toronto, Ontario M5B 1N9 Canada