Call us toll-free now
Book with an expert for free:
1 778 807 9750
Too much? We'll call you. Drop your number in the box:
24 hours a day, 7 days a week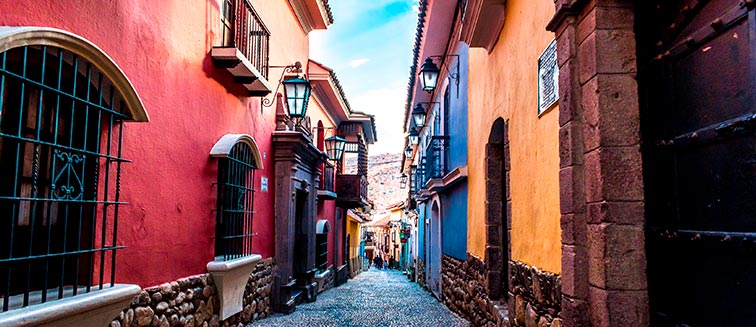 What to see in Bolivia
La Paz
Tourist attractions La Paz
Spread across the plateau, surrounded by Andean mountains and the snow-capped Mount Illimani, La Paz can be a shock to the senses due to the sheer magnitude of the city, the unique location and the awe-inspiring vistas. Bustling streets lead to quiet cobbled lanes and tranquil plazas, whilst in the downtown area, modern high-rises and office blocks mark the skyline.
La Paz is the world's highest administrative capital city at a staggering 3650 metres above sea level. Naturally, the best way to get around is the amazing cable car system, which connects some of the highest neighbourhoods, sat on the side of mountains, with the city. A ride on the cable car is sure to provide you with breathtaking views over the city.
Although a great number of the original colonial architecture is slowly being lost, head to the majestic Plaza Murillo to feel like you have stepped back in time and to admire the beautiful colonial architecture that has survived. The Metropolitan Cathedral is an unmissable highlight, as well as the numerous museums which make this city so attractive to culture lovers.
Tourist attractions bolivia
Copyright 2013-2023 Exoticca. All Rights Reserved.
Exoticca Travel Canada Inc 229 Yonge St Suite 400 Toronto, Ontario M5B 1N9 Canada