Call us toll-free now
Book with an expert for free:
1 778 807 9750
Too much? We'll call you. Drop your number in the box:
24 hours a day, 7 days a week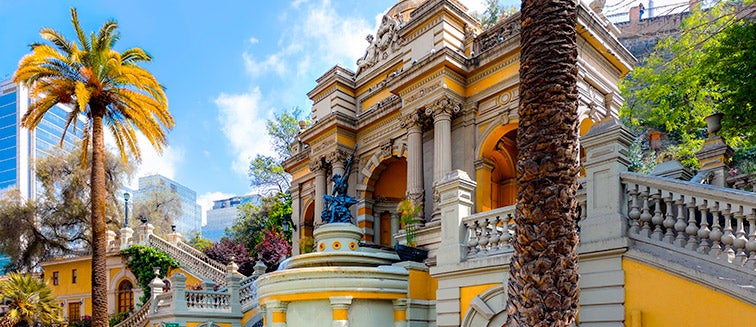 What to see in Chile
Santa Lucía Hill
Tourist attractions Santa Lucía Hill
Perched in the heart of Santiago, Chile, Santa Lucía Hill is a magical oasis that beckons travelers to embark on a captivating journey of history and natural beauty. This historic landmark rises majestically from the bustling cityscape, offering a serene escape where time seems to slow down amidst lush gardens, winding pathways, and panoramic views. As a site of significant historical importance, Santa Lucía Hill invites you to step back in time and immerse yourself in the rich cultural heritage of Chile, all while savoring moments of tranquility and inspiration in the midst of the vibrant city. With its well-maintained pathways and security measures, Santa Lucía Hill ensures a safe and enjoyable visit for travelers of all ages.
OUR BEST TRIPS TO SANTA LUCíA HILL
Copyright 2013-2023 Exoticca. All Rights Reserved.
Exoticca Travel Canada Inc 229 Yonge St Suite 400 Toronto, Ontario M5B 1N9 Canada