Call us toll-free now
Book with an expert for free:
1 778 807 9750
Too much? We'll call you. Drop your number in the box:
24 hours a day, 7 days a week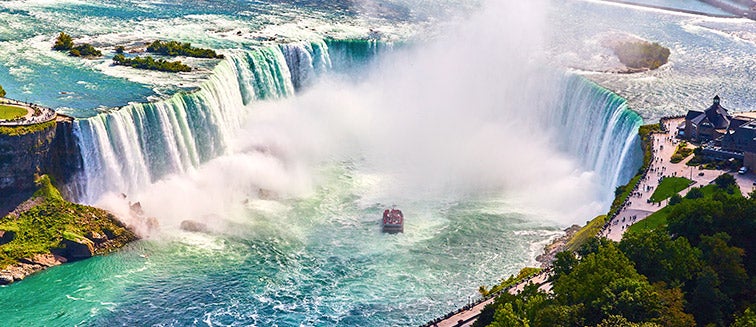 What to see in Canada
Niagara Falls
Tourist attractions Niagara Falls
Welcome to Niagara Falls, one of the world's most iconic natural wonders, where sheer awe meets the power of nature. Nestled on the border between Canada and the United States, Niagara Falls is a testament to the sheer majesty of cascading water, with the thunderous roar and misty spray captivating the senses.For curious travelers, this enchanting destination offers a chance to witness the breathtaking beauty of nature's grandeur and embark on an unforgettable journey. Niagara Falls beckons with a myriad of experiences that cater to a wide range of interests.
We don't have any trips to Niagara Falls at the moment.
Subscribe to our newsletter to not miss any trips
In compliance with the Data Protection Regulation, we inform you about your rights in our privacy policy and Cookies policy
Copyright 2013-2023 Exoticca. All Rights Reserved.
Exoticca Travel Canada Inc 229 Yonge St Suite 400 Toronto, Ontario M5B 1N9 Canada