Call us toll-free now
Book with an expert for free:
1 778 807 9750
Too much? We'll call you. Drop your number in the box:
24 hours a day, 7 days a week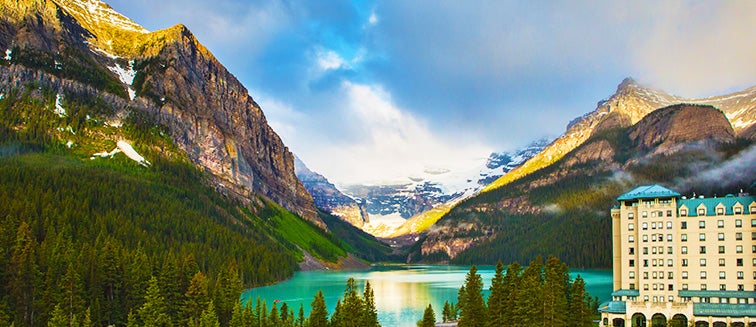 What to see in Canada
Lake Louise
Tourist attractions Lake Louise
Lake Louise is located in Alberta. It is a glacial lake located just five kilometres from the town of the same name. Lake Louise takes its name in honour of Princess Louise Carolina Alberta, the fourth daughter of Queen Victoria and wife of the Marquess of Lorne, who was Governor General of Canada from 1878 to 1883. The colour of the lake is due to the rock flour carried into the lake by the melting of the nearby Lefroy glacier and the two Victoria glaciers., which dominate the lake.
We don't have any trips to Lake Louise at the moment.
Subscribe to our newsletter to not miss any trips
In compliance with the Data Protection Regulation, we inform you about your rights in our privacy policy and Cookies policy
Copyright 2013-2023 Exoticca. All Rights Reserved.
Exoticca Travel Canada Inc 229 Yonge St Suite 400 Toronto, Ontario M5B 1N9 Canada