Call us toll-free now
Book with an expert for free:
1-888-488-0592
Prefer us to call you? Drop your number in the box:
24 hours a day, 7 days a week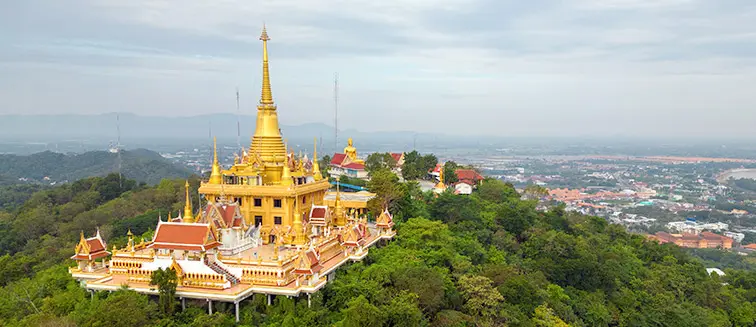 What to see in Thailand
Nakhon Sawan
Tourist attractions Nakhon Sawan
Nakhon Sawan, often referred to as the "Gateway to the North," is a hidden gem nestled in the heart of Thailand. This charming province serves as a bridge between the central and northern regions of the country, making it an ideal starting point for travelers seeking both tranquility and adventure. Nakhon Sawan boasts a rich cultural heritage, with its name translating to "Heavenly City," and it lives up to this reputation with its warm hospitality and stunning landscapes. For travelers, Nakhon Sawan offers a perfect blend of history, nature, and authentic Thai experiences.
OUR BEST TRIPS TO NAKHON SAWAN
Copyright 2013-2023 Exoticca. All Rights Reserved.
80 Southwest 8th Street Brickell Bayview, Miami, FL 33130, United States