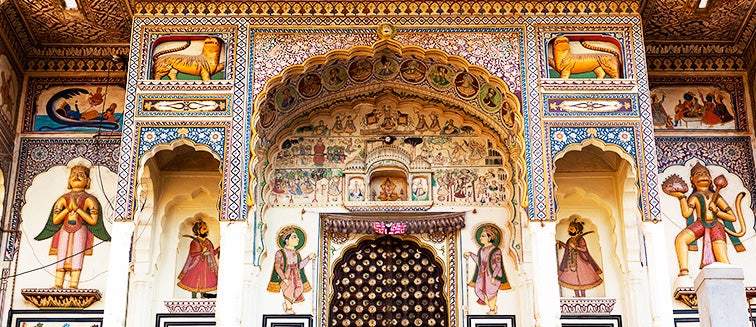 What to see in India
Mandawa
Tourist attractions Mandawa
Mandawa is situated on the Silk Road in India, which crossed the whole of Rajasthan to connect the Middle East with China. This turned this desert region into a prosperous area, where rich traders created small towns as a base for their operations. Mandawa is the essence of rural India and is a beautiful place to visit to discover the infinite splendour of the Havelis and palatial mansions decorated with frescos and which are home to families who live there for a monthly rent of 15 rupees.
OUR BEST TRIPS TO MANDAWA

Do you want expert advice?
We can help you choose the best destination for your trip.