Call us toll-free now
Book with an expert for free:
1-888-488-0592
Prefer us to call you? Drop your number in the box:
Mon. to Fri.: available 24-hours Sat. and Sun.: 3:00 a.m. - Midnight (EST) Or call your preferred Travel Advisor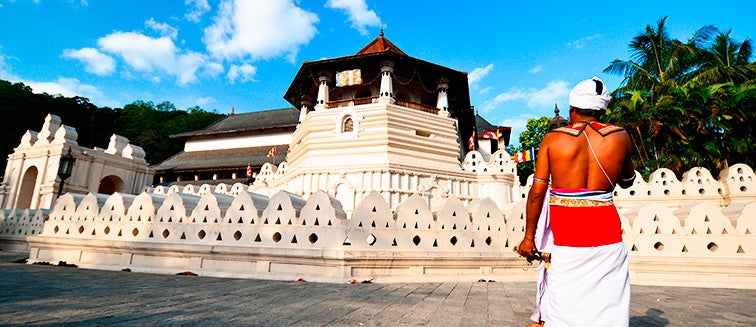 What to see in Sri Lanka
Kandy
Tourist attractions Kandy
A historic town full of characterful buildings, including the Dalada Maligawa "temple of the tooth", which is home to Buddha's tooth. The sacred relic is paraded on an elephants back once a year during the Essala Perahera festival. It is a pleasure to stroll by the artificial lake in the city centre, explore the Victoria gardens or to browse the market headed up by a miniature of Big Ben.
Copyright 2013-2023 Exoticca. All Rights Reserved.
80 Southwest 8th Street Brickell Bayview, Miami, FL 33130, United States