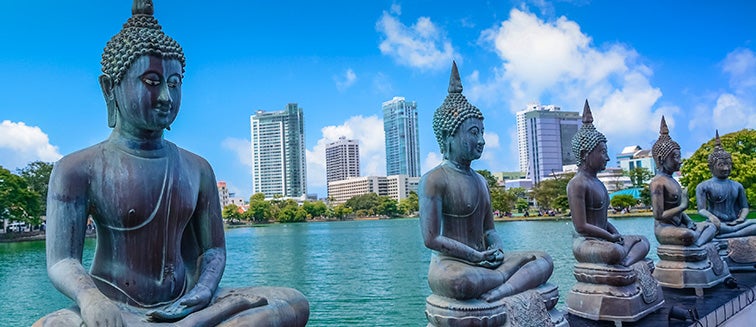 What to see in Sri Lanka
Colombo
Tourist attractions Colombo
Known for over 2000 years, the Portuguese baptised the capital of Sri Lanka with this name. Today it is a vibrant Asian city with a mixture of modern and historic buildings and even important ancient ruins. Don't miss a trip to Cargills & Millers, a Victorian department store which has now been declared a historical monument, or the Jami Ul Afar Mosque, with its minaret facing the port.
OUR BEST TRIPS TO COLOMBO

Do you want expert advice?
We can help you choose the best destination for your trip.