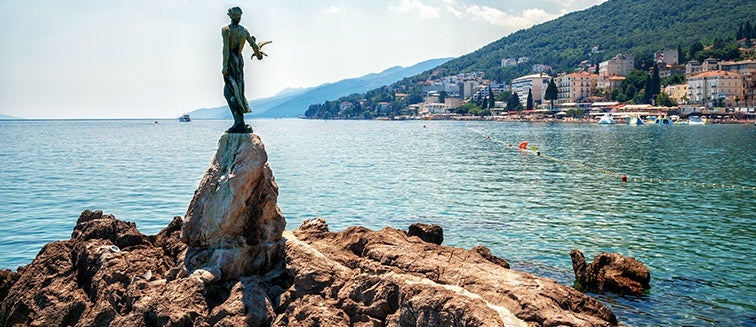 What to see in Croatia
Opatija
Tourist attractions Opatija
Opatija is a coastal town in Croatia and one of the most popular tourist destinations in the country. Situated on the Kvarner Bay, the town offers stunning views of the Adriatic Sea and is known for its stunning architecture. Opatija is a great place to relax, explore the local culture, and enjoy the many outdoor activities that it has to offer. From sunbathing and swimming to hiking, cycling, and sailing, there is something for everyone in this vibrant destination.

Do you want expert advice?
We can help you choose the best destination for your trip.